The gardens are amazing again this Spring
The crocuses, tulips, daffodils, lilacs, hepatica and trillium have all finished their blooming. It's on to the blossoms for berries, rhododendron, hydrangea and poppies now.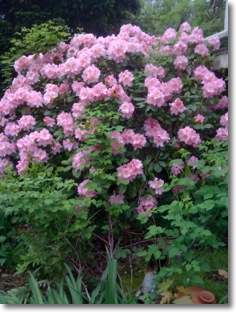 The variety of plants is wider than it probably should be if I were to really stick to historical plantings but, I'm not there yet for the time being. The Pinks were wonderful this season as well, exceptionally long blooming season.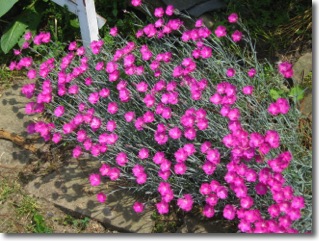 It looks like we'll have a wonderful crop of blackberries to make up for the mere handful of blueberries we expect thanks to the deer munching on the branches of the bushes through the winter.